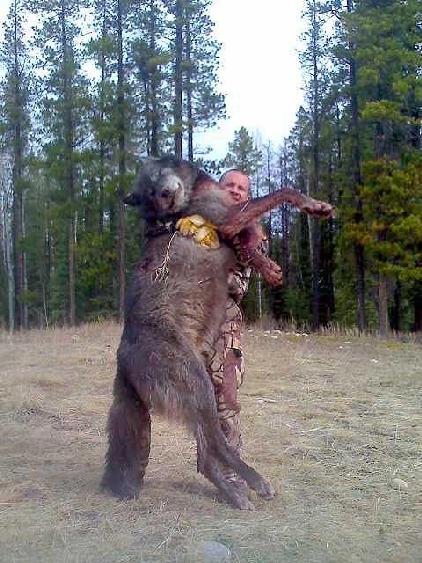 Idaho hunters are being bad mouthed for killing wolves in Idaho. Connecticut based "Friends of Animals" (I'm not actually sure "what" animals they are friends with~ obviously nothing the wolf eats...) But Friends of the Animals is encouraging everyone to boycott Idaho potatoes as long as wolf hunting is allowed. Would you like a little piece of sad history? In 1990 a bill lay on the desk of then Gov. Cecil Andrus that if passed would become the most restrictive state abortion law in the nation. If he signed it, guess what everyone was threatening to do? Boycott Idaho potatoes. Andrus caved and vetoed the bill.
I don't claim to be a very smart person and I am far from a Saint. But there is something seriously askew in a culture that will boycott potatoes for killing a thieving mangy dog AND boycott potatoes for allowing a human being to live.
Hunting is part of Idaho's heritage, a heritage that includes wiping the wolves out to protect ourselves the first time. If you don't like it ~you should have picked a different state to put them in. With a family of ten people, we eat a lot of potatoes. We will be standing in line this fall, to hunt wolves and buy potatoes. And we will apologize to no one.